Sustainability Management
Since 2007, LS group has been sending university student volunteers overseas two times a year for the improvement of the education environment for children of undeveloped countries.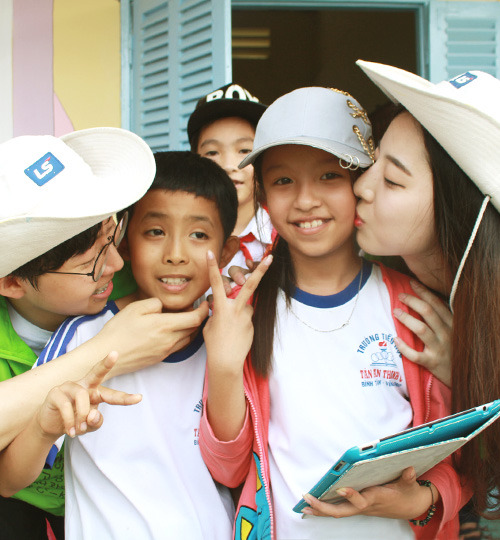 LS University Students Overseas Volunteers are composed of 20 university students selected through open recruitment, executives selected from our subsidiaries and experts from collaborating NGOs. Through two months of specialized training and advance preparations, LS conducts a program where volunteers can share compassion with the children of undeveloped countries.
Education Volunteers

Providing children in developing countries with necessary education of hygiene and environment awareness and various experiential learning such as interesting science, art, and music classes.

Labor Service Volunteers

Providing a safe place by improving the environment of the classroom, the toilet, and the cafeteria used by children.

Cultural Exchange

Sharing the colorfulness of the Korean culture with children.

LS Dream School

Supporting the local community by building new schools in Vietnam.